Brent Fields 1972 Cutlass S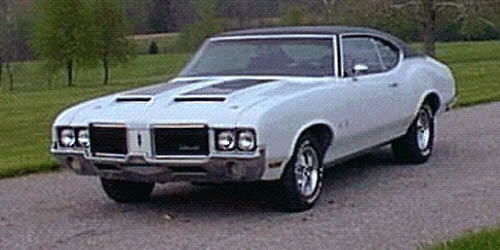 This is what the '72 looked like when I brought it home.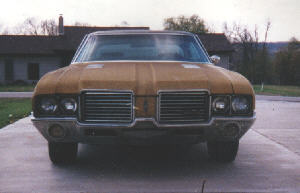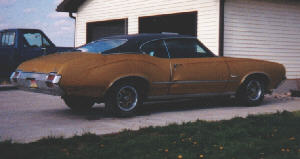 The right door had pretty good dent in a bad location, the vinyl top was shot and flopped around while driving down the road. The whole car had been sitting on a gravel driveway for about three years so it had this strange black mold all over it.
The trunk lid was pretty rusted along the back edge along with the rear quarters, the brake line on the rear was rotted in two along with the exhuast. It also didn't have any oil pressure and the transmission was sloppy.
But, for $750 I really couldn't turn it down. The interior is black, perfect and original with bucket seats and a console.

First order of business: Drivetrain!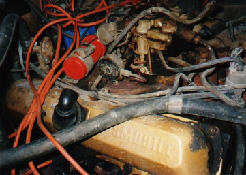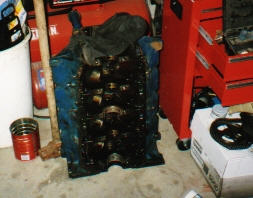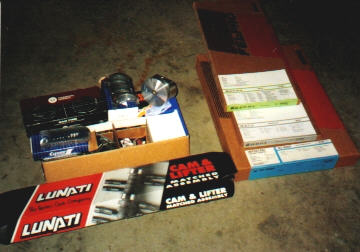 Here's what I started with......What it looked like ready for machining.........The parts that went it.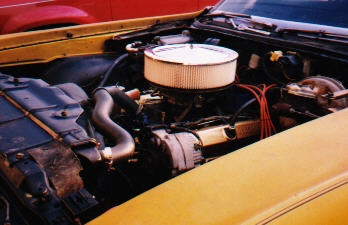 The final results!
Also replaced the single exhaust with headers and dual 2.5" exhaust. Along with this, the car recieved a complete rebuild of the transmission with racing clutches and alot of other goodies Also swapped out the 2.73:1 open differential with a 3.42:1 posi.
Next: Paint and bodywork!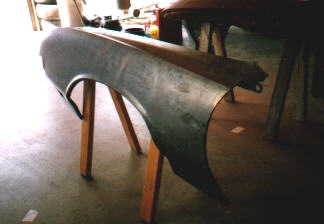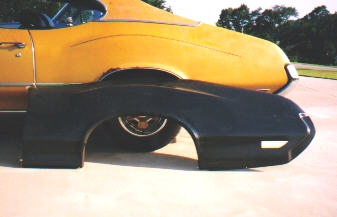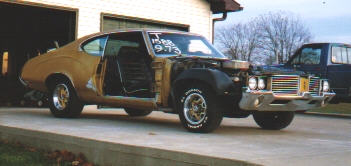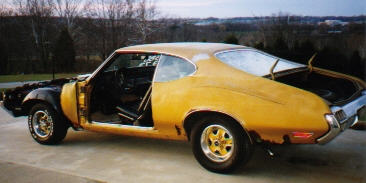 We stripped it down, had the front fenders chemically dipped, had new rear quarters installed, stripped the paint off of both doors and trunk and stripped off the vinyl top.
The Final Product!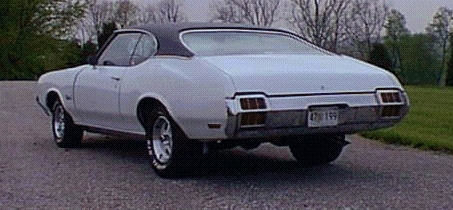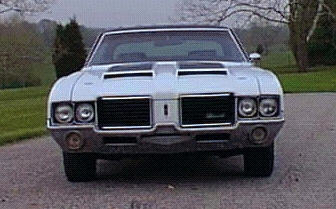 She turned out pretty good I think!
My buddies and I go to the track every now and then. Best time so far: 9.62 in the 1/8th.
Future Additions: Harland Sharp Rollers, Electronic Distributor and MSD 6A box. Next Year: Weld Drag Lites, BFGoodrich Drag T/A's and rechromed bumpers. Next 5 years: Hot 455 and a 442 Convertible stablemate.
Go to Brents 72 Cutlass Page
Contact Brent
----- Back to the Rocket Rides Index -----