Jim Chermack's 1967 442 W30 Track Pack


I purchased my 67 W-30 Track Pack car from the original owner just last year. He bought it while he was working for a local Olds dealer who sponsored him racing and gave him a new W-30 every year. The order for the 67 he selected was delayed and this car was taken off the lot and fully converted at the dealer in January 67. It was raced for a full year, and then retired when his new 68 W-30 came in. After a dismal month of trying to get the 68 to run hard, the owner gave up and brought the 67 back to finish the racing season.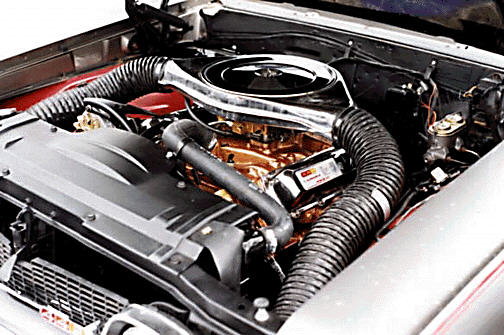 The color is Antique Pewter with a black interior. It has it's correct E block 400 that now has 11.5:1 Arias racing pistons (full floating pins), Comp Cams 292H cam, billet timing set, C heads (original ported & polished) oversized Stainless valves, main cap straps & studs, and was balanced and blueprinted. Some other neat options are M-21 4 spd w/console, SSI's, Rally Pac, 4.33:1 anti-spin, AM/FM Stereo, power antenna, tilt, and front shoulder belts. I put the red fender wells in for my personal tastes. The car shouldn't have them. In it's heyday the car ran the best of 12.64 @ 108 mph.

Contact Jim
----- Back to the Rocket Rides Index -----