Kurt Shubert's 1965 JetStar
This is my latest acquisition, a '65 JetStar 1. The only non-Lansing produced car I have, it was assembled in Kansas City and sold new in Sioux City Iowa. It's in excellent condition, mostly restored. As with all Jetstar 1s, it has the 370 hp Starfire engine and bucket seat interior.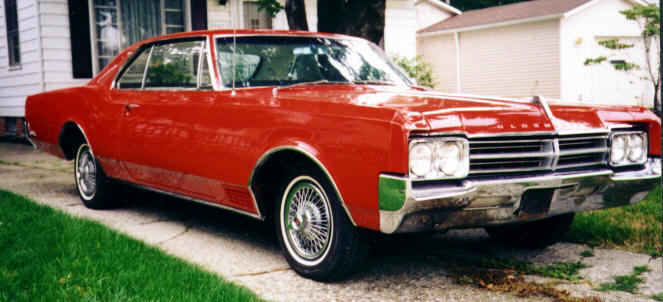 Total Jetstar 1 production for 1965 was 6,552. Target Red with white interior, this car is one of the 233 4-speed cars. It also has a 3.23 posi rear. It is documented right down to its wire wheel covers by the original build sheet (in amazingly good condition) and Protect-O-Plate.
Contact Kurt
Go to Kurt's Oldsmobile Page
----- Back to the Rocket Rides Index -----