Kurt Shubert's 1970 Toronado GT
THIS CAR IS FOR SALE. A 1970 Toronado GT (W-34). Equipped with the W-34 package, it sports the original 400hp 455 with it's 400 TH trans. Acquired from the widow of the original owner in 1990, it wears the original Jade Green paint. It's very original and unmodified.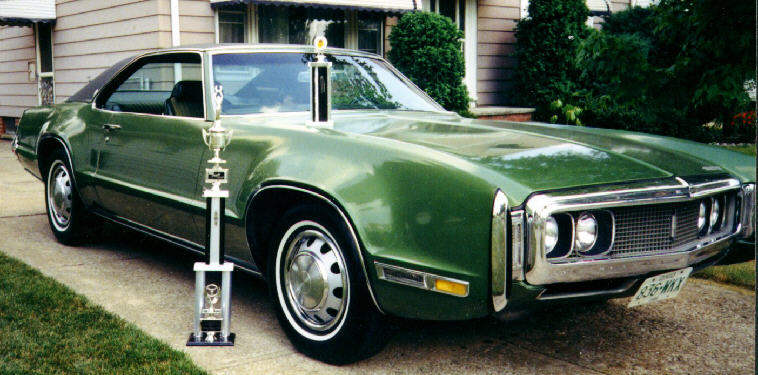 This car has been to Mondello's Olds Nats. every year since 1990, runner-up in Street Stock one year. It runs mid to low 15's. Not bad for 4600#! Stomp on it and the front tires will go up in smoke. Civilized power!
Contact Kurt
Go to Kurt's Oldsmobile Page
----- Back to the Rocket Rides Index -----