Kurt Shubert's 1990 Toronado Trofeo
This is my daily driver, a '90 Toronado Trofeo. A refined luxury ride, but handles surprising well: .84 Gs on the skid pad. This car will spoil you. The corporate 3.8 though not that powerful is quite adequate, smooth, and reliable.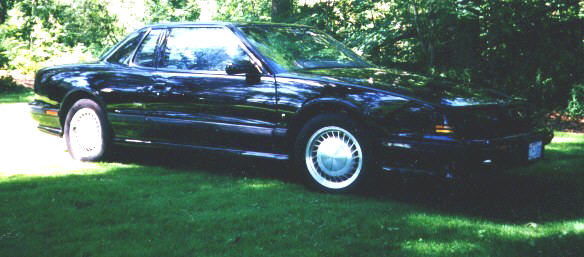 With all of the expected creature comforts, it also has an integral cell phone and the Visual Information Center which is essentially a touch screen tv monitor with A LOT of amazing info.
Contact Kurt
Go to Kurt's Oldsmobile Page
----- Back to the Rocket Rides Index -----