Mike Scott's 1970 442 W30 Holiday Coupe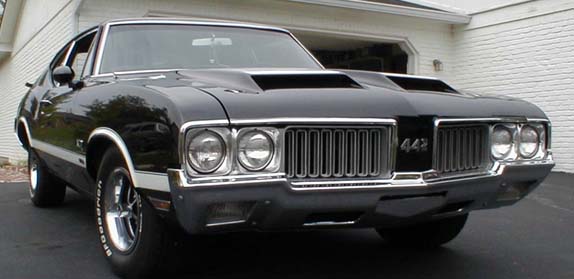 I've owned this Olds since 1994. Nearly immediately after purchase, I began a body off the frame restoration which took 3 years to "complete." Every part of the car has been disassembled, then restored, replaced, or reconditioned. This rare Olds is one of 3,100 W-30's, one of 262 Post Coupes, and one of 142 4-speed cars produced in 1970. It may be one of a handful, factory ordered with a bench front seat, and surely one of only a few that still survive today. This Olds is fully documented with 3 build sheets, all found in the interior compartment during disassembly. The majority of the vital numbers and codes match, including the M-21 close ratio 4-speed transmission. All critical components are correct including "F" cast heads, aluminum intake, red fender wells, "W/Z" exhaust manifolds, etc. Upon purchase, the car only had 76K original miles having spent its life in Northeast Indiana, until I brought it to Indianapolis.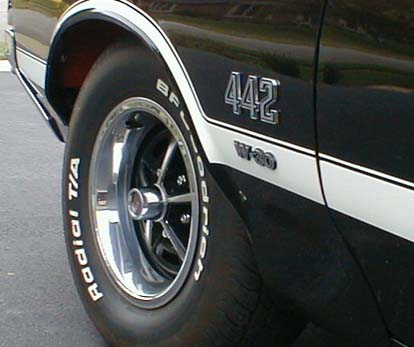 The car was restored with originality in mind, however, several upgrades and improvements were added to improve performance and driveability: >Mondello engine components: cam, lifters, springs, roller timing set, etc.
>Jacobs electronic ignition, HEI distributor, adjustable vacuum advance
>Bored .30 over block, pocket ported heads with 3 angle grind, gasket matched intake
>Flowmaster 3 chamber mufflers and 2.5" exhaust back to trumpet tips
>Polygraphite rear suspension bushings.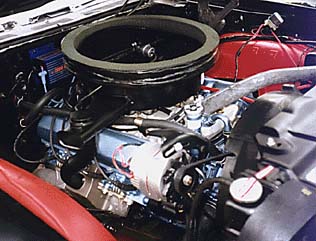 Originally, the car was ordered devoid of any creature comforts. It has the mandatory manual disc brakes (4-speed cars), no power steering, and only came with a heater and AM radio. I've added the SSI wheels, rally pack gauges, custom sport steering wheel, AM/FM radio, and retained the decklid spoiler, which has been there for years.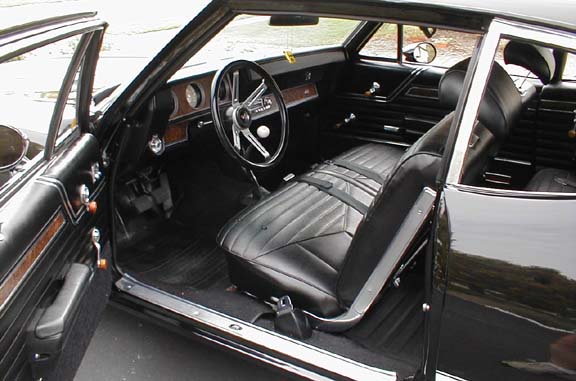 The body was totally stripped to bare metal and having been stored much of it's life, there was very little rust found anywhere. I could not force myself to refinish using the original Burnished Gold paint and switched to a Dupont base/clear system of black with white stripes. It makes for a stunning combination.

On March 3, 1997, we took our maiden voyage and broke in the motor. As with most restorations, I am still continuously improving the car. Later that Summer of '97, and in it's first show debut, we took the W-30 to Lansing, MI, attending the Oldsmobile 100 Year Anniversary Nationals. The following year, we took it to the Springfield, IL, '98 Oldsmobile Club of America Nationals, where the car scored a 1st place. At both events, there were very few, if any, Post W 30 (31) cars, for that matter, from any year.

Needless to say, the car is a blast to drive and I am very pleased the long journey to restoration is now but a memory. Any of you out there with W-30 Post coupes, feel free to continue sending me notes on the NET. I'm building a very small collection of your names, as one of us should start a registry. In my 20+ years as an Olds enthusiast, I've seen very few of these cars, restored or otherwise.

We also own a '68 442 W30 and a '70 Vista Cruiser "Wonder Wagon," stuffed full of Mondello engine parts. Please visit my other 2 cars too, just click on their links above.

Contact Mike

----- Back to the Rocket Rides Index -----