Neil Harris's 1967 Cutlass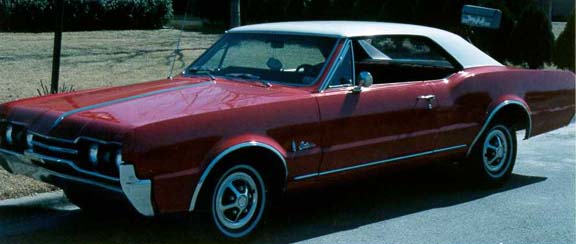 The car has been in the family since the year it was produced. Above you see it in it's original Red paint job. I restored the car the first time in 1986 and drove it until 1994. In 1998 I pulled it out of semi-storage and began a completely new restoration on it. I'm very proud of her. Still working on her.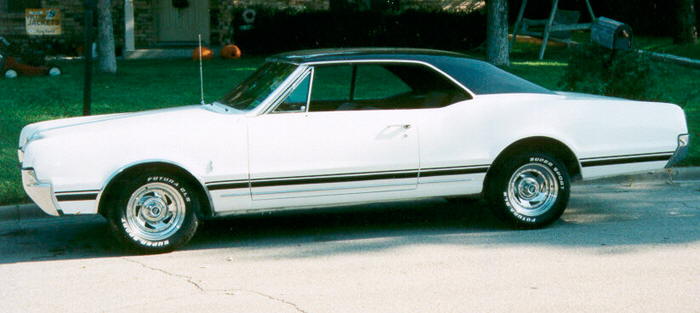 Since I deviated from OEM, I played with her this time. She now has the 330 cid HO bored .020, a 350 auto with shift kit, dual exhaust w/ turbo mufflers, new carpet, hat shelf, headliner, upholstery (black/grey/white), American Racing Wheels with 235/60R/15 tires. It has a new carb, distributor and plugs,wires. I repainted her with epoxy primer, the body has 2 coats white base with 3 coats polyurethane clearcoat . The roof has 5 coats single-stage blackbase/clear with 3 coats of polyurethane clearcoat I'm very proud of her. Still working on her. Right now, she has over 241,000 miles on her and still going strong! My daily driver and head turner!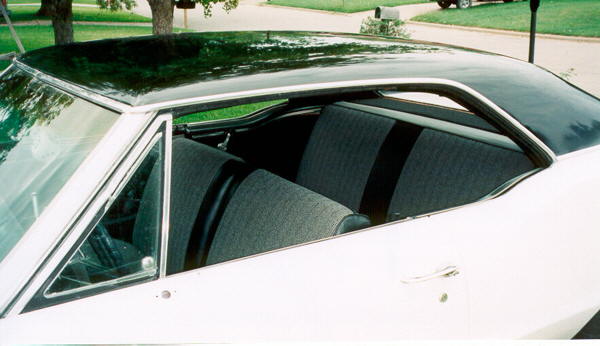 Contact Neil
----- Back to the Rocket Rides Index -----