.......................

Mike Scott's 1970 W30 442 Convertible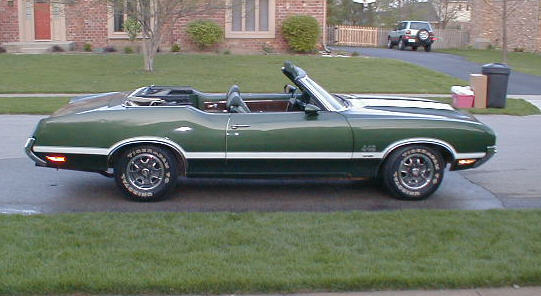 1970 Olds 442 W-30 Convertible, one of 264 total built in '70. I was lucky enough to purchase this car from the original owner, who ordered the car, brand new, as evidenced by the original order form, financing papers, and the window sticker, which all came with the car. Photos of the window sticker and a build sheet, I found under the rear seat are attached...talk about documented!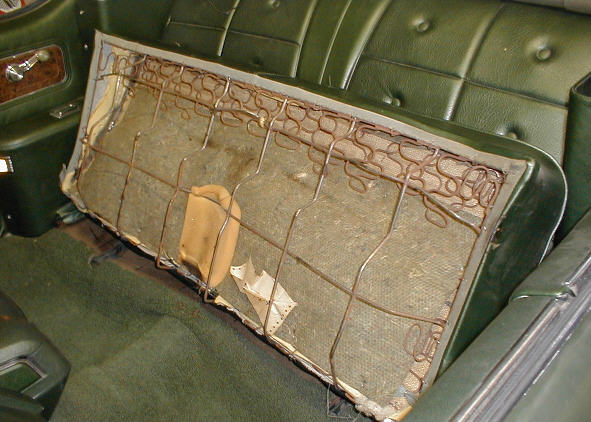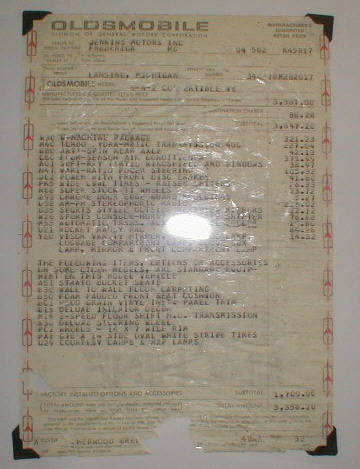 He ordered a Sherwood Green car with green interior and white top/stripes. In addition to the mandatory W options, this car is air conditioned, has the Rallye Pack, AM/FM stereo, dualgate with buckets, SSII wheels, and a very rare, auxiliary transmission cooler. The car also has either a 3.91:1 or higher numeric rear end, again, ordered by the original owner (I know this defies the information about A/C W cars, but he assures me it was a 4.something to 1 posi as does the tach..). Interestingly enough, the 4-spoke steering wheel was not ordered.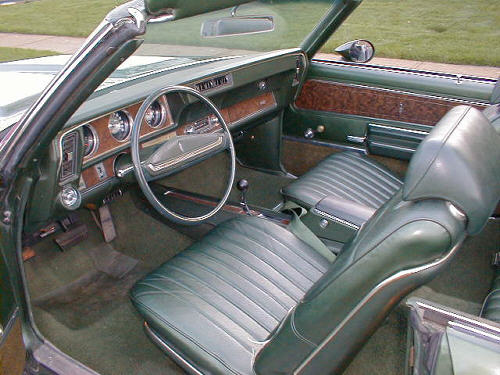 This rare olds still sports the original paint, interior, and convertible top.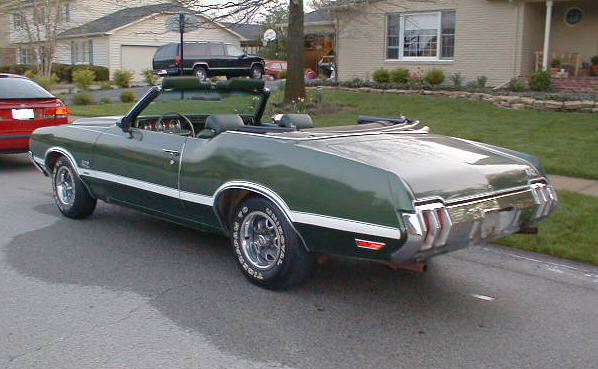 EVERY number I've checked from "OW" transmission tag and VIN stamp to the water pump casting, matches. The only number I've not been able to locate yet is the rear end code....some scale on the housing to contend with. Nothing but exhaust, tires, tune up parts, and fluids have been replaced. This car began it's life on the Northeast coast as a daily driver the first couple of years, then moved south to North Carolina for the balance. This car's power is AWESOME! It runs super strong and smooth. It is a great driver that will likely see a frame off sometime in the not too distant future.
Enjoy the pictures and let me know if you've got one also! I'd love to hear from you.
Contact Mike
----- Back to the Rocket Rides Index -----