Ron Forsee's 1965 442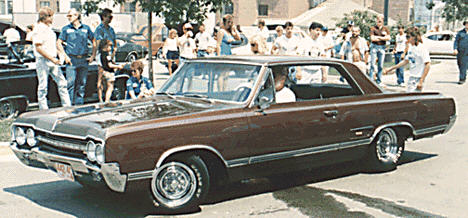 My name is Ron Forsee and I am the original owner of this 65 442. It arrived on my birthday in June of 65 and I drove it off the lot for $10 down! The only options I wanted were the 2-speed washer/wiper, tinted glass, and the N98 chrome wheels (which were 65 only). I got the Muncie M-21 and a 3.90 rear. It still looks pretty much as it did 31 years ago except for some (as Dennis Casteele called them) "discrete" changes. To date, the quickest I have gone has been 13.20 @111mph. on street tires. The fastest ET a car can attain is usually not attainable with the owner doing the driving!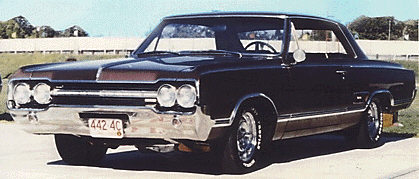 To hear what my car sounds like making a pass at the track, Click (318K) HERE


Sounds like a normal stoplight thrash doesn't it? Slicks..a higher RPM launch and power-shifting the car is worth mid-12's easily (But I can't watch!!) Incidently, this sound is from a day at Kil-Kare Dragstrip at the Olde-Tyme drags. On that run I justed dusted a 454 Ch*vy-powered roadster!

I am also member of the OCA and the Gem City Rockets.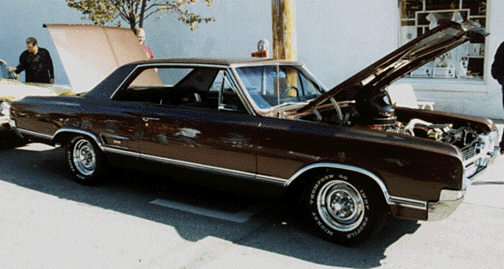 Contact Ron
----- Back to the Rocket Rides Index -----