Travis Adams's 1965 442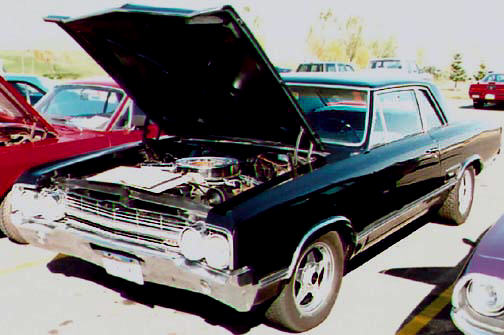 This car is a 1965 Olds 442 Sports Coupe. It was acquired by my dad when he worked at an Olds dealership in Livingston, MT around 1971. He was the wild type and thus it went through 3 engines, numerous ring and pinion swaps, and who knows how many sets of tires while he owned it.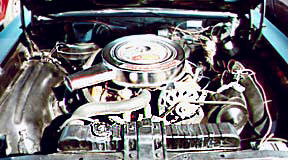 I started begging for the car in the mid 80's while in high school but he never gave in (good thing:). He had it painted black, was originally turquoise mist, and then parked it for several years. I finally convinced him to give it over in 96'. These pictures are from a local car show that year. Soon there after I began a frame off restoration/modification that is still in the works. The car had a hopped up 65 425, TH400, 3.42 limited slip rear. It is getting a fuel injected 455 with auto overdrive and 3.55. Also converting over to 4 wheel disc brakes and Hotchkis suspension components. Before I started the tear down I made a baseline run with GTech Pro accelerometer and ran a 14.96 E.T. at 98 MPH. Should hit the low 12's high 11's, corner like it is on rails, and stop on a dime when it is all said and done.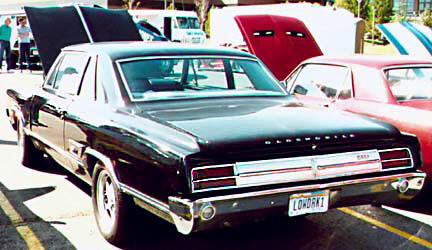 Contact Travis
----- Back to the Rocket Rides Index -----